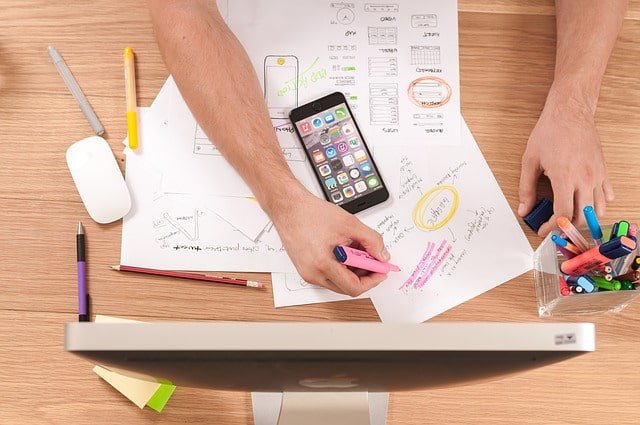 Do you suck at coding? Whether it is HTML or Java or Cotlin(the new programming language developed by Google especially for Android) or Swift. If so I have a good news for you. You can now build apps and games for Android and iOS without any knowledge of coding, that too free of cost!
No doubt there are tons of other apps and websites which let you create apps for free. The problem with these platforms is that they are totally not free. You may need to pay a fee to publish your app on Google Play store or apple store on these platforms. Some of them even do not allow to monetize your app which is disgusting. If you make an app which is nice and everybody wants to use it why not monetize and earn some money?
With Thunkable that I am talking about creating an app is super easy and most importantly it lets you monetize the apps. There are similar websites like Thunkable like Appybuilder, Makeroid. But I like Thunkable because of the interface. It also seems that Thunkable is more smooth than other competitors. I had some hard time with Makeroid as it was getting crushed when I start building the package.
What is thunkable?
Thunkable is a platform for developers(I would say anyone who does not know how to code) to build apps and games for Android and iOS platform without coding.
Thunkable was first released only for Android apps development. Later on, it enabled for iOS apps. Thunkable is based on the MIT App Inventor which is a project developed by a team of MIT. MIT App Inventor lets anyone build an app without coding.
How does it work without codes?
Actually, codes are still there but they are represented by visual blocks which involve logic. You do not have to deal with codes instead use drag and drop blocks to build the app framework. Thunkable processes the coding part in the background and gives you the beautiful app.
I more thing I like about websites like Thunkable is that you do not need any extra software to install. They work simply on a web browser preferably chrome and firefox(these are the two browsers I have used for).
Thunkable Pros and Cons
Yes, there are Pros and Cons for using Thunkable. The Cons are negligible compared to the Pros. Let me list you in a table form so that you will understand it better.
| | |
| --- | --- |
| PROS | CONS |
| 1. Thunkable is free to use | 1. To be honest this is not for someone who is looking for advanced app development |
| 2. Do not require any software installation | 2. Has limitations on size and functionalities. |
| 3. Do not require any coding knowledge | |
| 4. Fastest way to create an app | |
| 5. You can monetize your app with ads | |